Students will engage with a two day project that integrates math, science, and art measuring and drawing trees. Using the learning landscape on or near your school campus, students will gain a new perspective on the size of trees around them as well as how they fit to scale with the world's tallest trees.
Students will take measurements of the tree using feet and inches on the Measuring Trees worksheet. Field sketches on the back will include the tree using scale to represent the height and form of the trees. Once back in the classroom, students will redraw two or three of the trees they measured on the Scale Drawings worksheet.
Activity 1
Redwoods: Measuring the world's tallest trees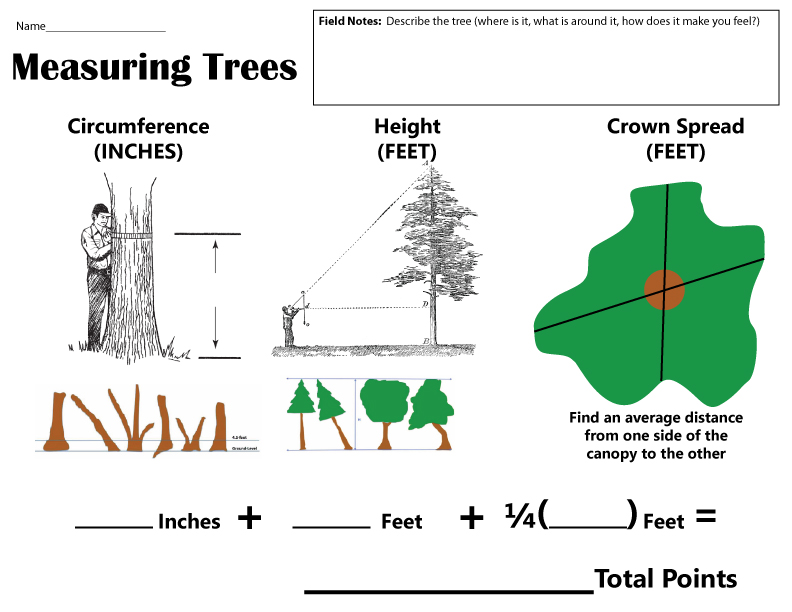 How to measure a tree from Cal Poly San Luis Obispo
Activity 2
Redwoods: Scale Drawings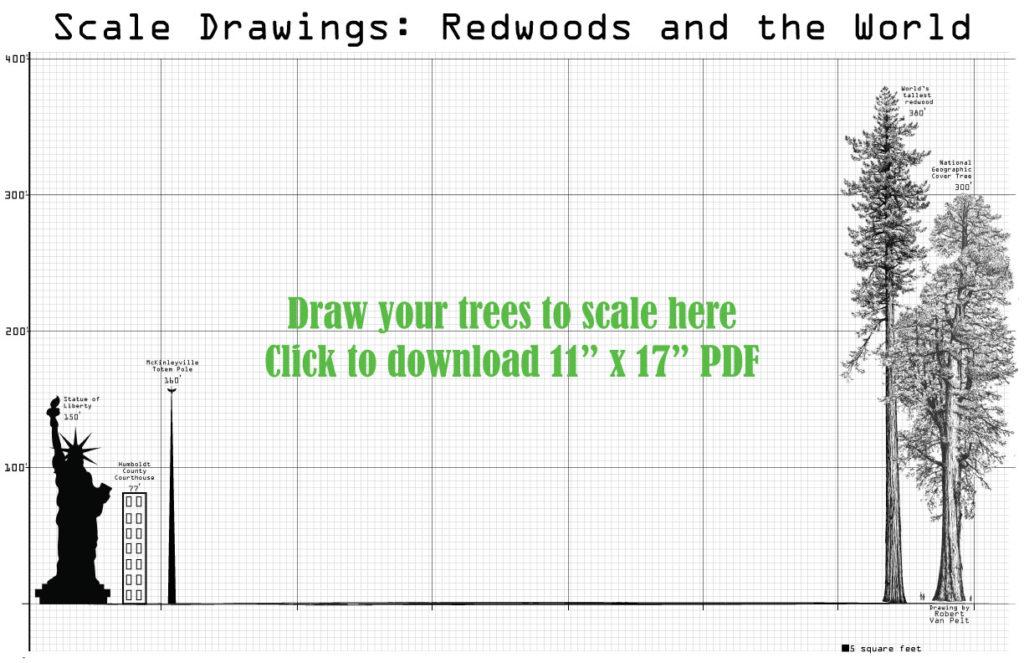 Download and use these images by Robert Van Pelt and challenge students to draw some of the largest redwoods on Earth!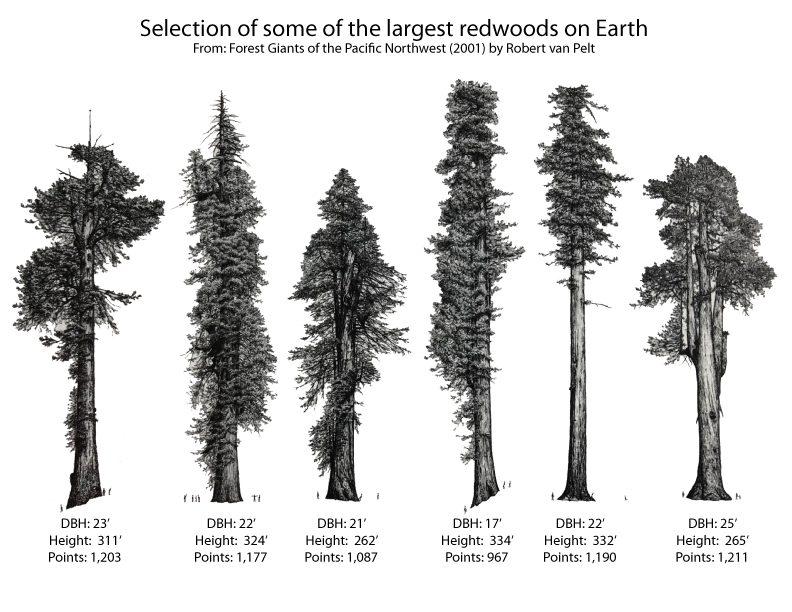 NGSS and Common Core connections COMING SOON.