Empower your students to become "energy detectives."

Use the Engineering Design Process.
Find solutions to save energy for your school.                                 
This module provides an introduction to energy concepts for middle school students. The focus of the module is an analysis of the school energy use. Students will become "energy detectives" and use the engineering design process to detect and solve an energy problem. Use your own school energy use data and empower students to address energy conservation concerns.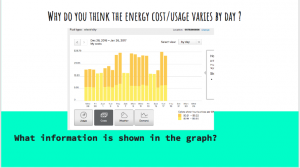 Module Lesson List (click on lesson title to see the lesson plan)
Additional Resources: