Math and loco-motor skills can be integrated into daily physical education using the ideas shared by Chris Hopper from Humboldt State University.
The Activity
Make Predictions! How many steps will you take as you walk 10, 25, and 50 yards?
Do It! Each student walks various lengths of the field and records their data.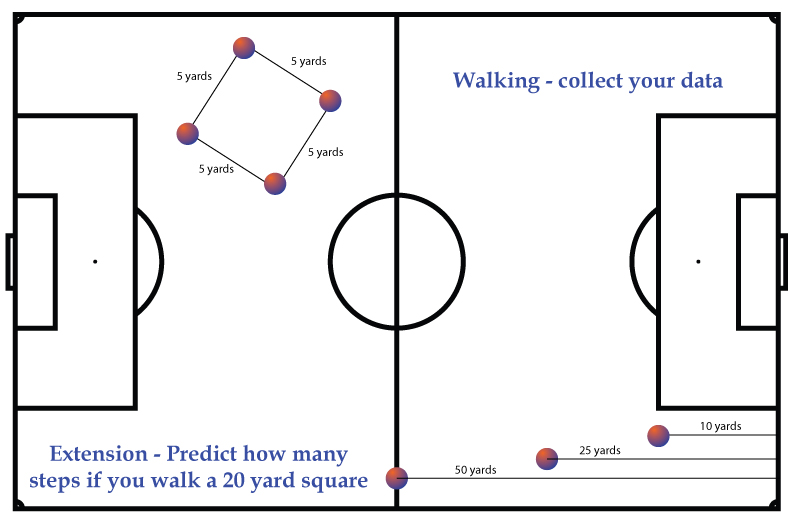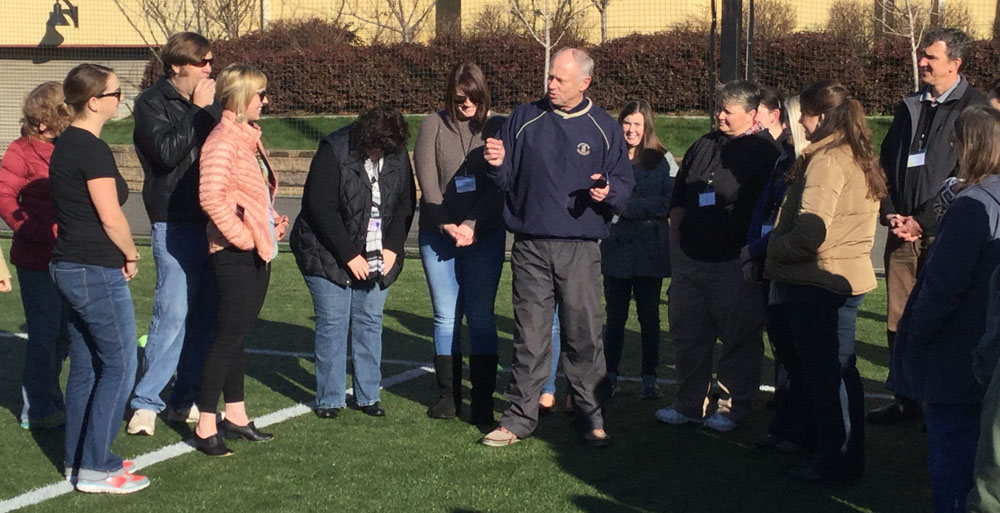 Discuss:
Group averages,  variance in trials, mistakes, and data collection processes.
Team Work:
For 10 yards each member predicts how many steps to:

WALK
TAKE EXAGERATED STRIDES
RUN

DO IT! Record data too.
Extensions:
Skipping, sliding, jumping
Walking shapes like squares, triangles, etc.
Make meaningful movements associated with numbers!