Every fall, people around Humboldt County collect firewood to keep their houses warm  in the winter. In this activity, we will use skip counting to estimate the number of fires Mr. Kauffmann is prepared to have for the winter.
Firewood for winter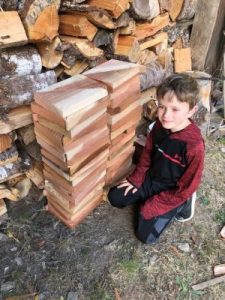 Please Consider this Kindling Information:
Looking at the kindling, alone. If it takes TWO pieces to start a fire, how many fires can be started with the small mill ends?
How many fires we can start if it takes FOUR pieces of the small mill ends.
Please Consider this Firewood Information:
Reference the picture below.
A fire that lasts 12 hours uses approximately EIGHT logs. 

Estimate the number of 12 HOUR fires we can have
Using the number above, estimate the number of DAYS we can burn a fire for.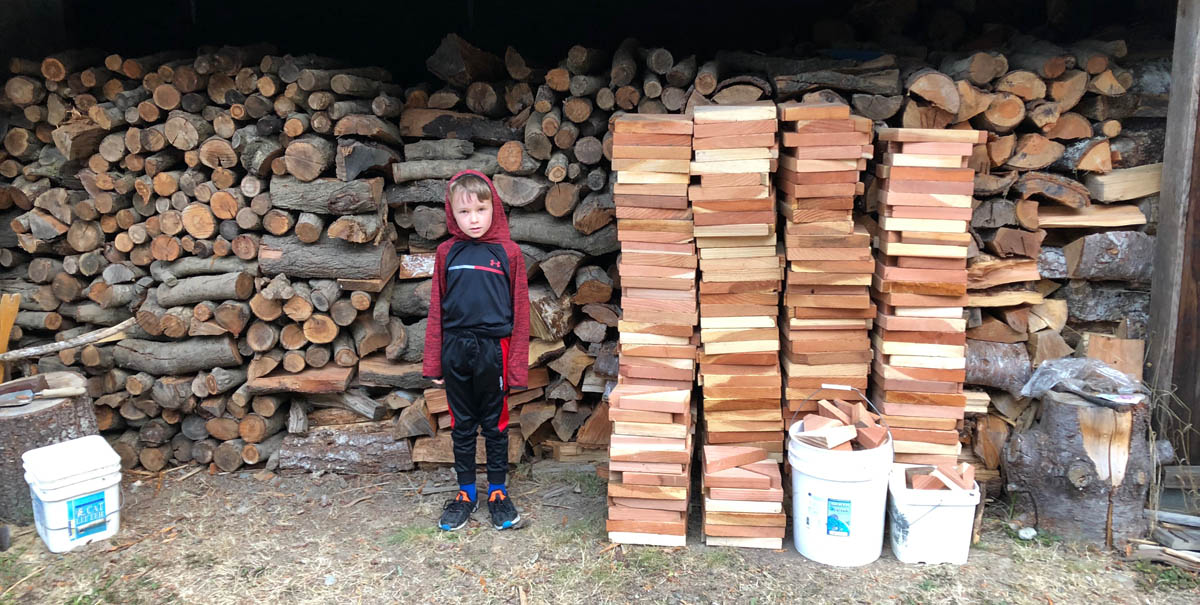 WORKSHEET: Click to download